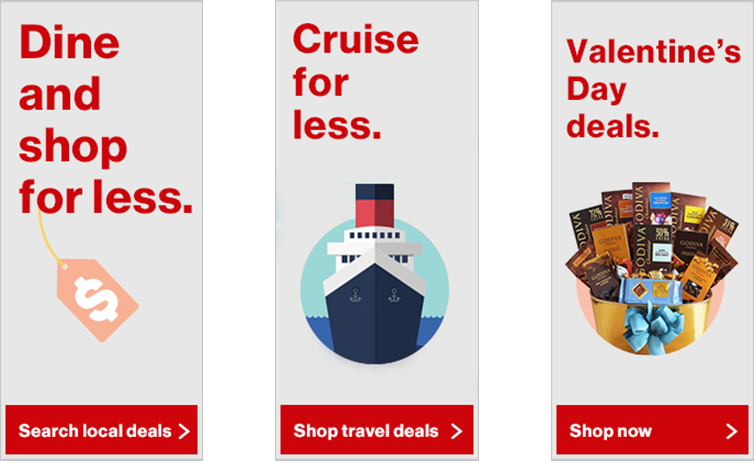 Designed for a Verizon Wireless' promotional rewards site and is optimized for mobile.
Valentine's Day Rewards Promos
Collaboration with a senior graphic designer to utilize Verizon's new branding guidelines to create valentine's day rewards banners with DELUXE Rewards' products shone in circles for loyal customers.
It was handed off to communications specialists who partnered directly with the client. This product was shipped and live on Verizon Wireless' homepage. 

​​​​​​​