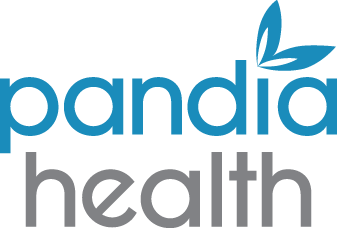 UX Researcher, Visual Designer, Usability Tester
Sketch, Illustrator, Google Sheets and Forms, Whiteboarding
Pandia Health is a San Francisco health start-up that prescribes and delivers women's health medication.
4 UX designers collaborated to design a new homepage, iterate the sign-up and check out form flow process to increase customers, and add a ask Dr. Y Q&A section to their mobile app (Q+A).
For this case study, I will focus on the research I conducted as well as the wireframes I created for the Q+A section. I will also include the user flows for understanding.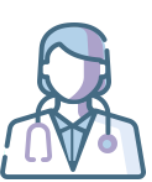 Client Needs
● Recommendations on homepage to improve conversion.
● Investigate form flow as to why people don't complete it, and
make recommendations
● Design of "Q/A with Dr. Y" page to provide useful answers to
customers easily
● Mockup of Homepage
● Mockup of Q&A Page
● Prototype of Improved Form Flow
Considerations
● Create a content tone that conveys "cool aunt" personality
● Future expansion of Pandia services to other locations
● Design Q/A with Algolia API in min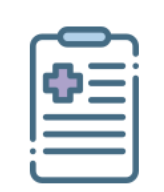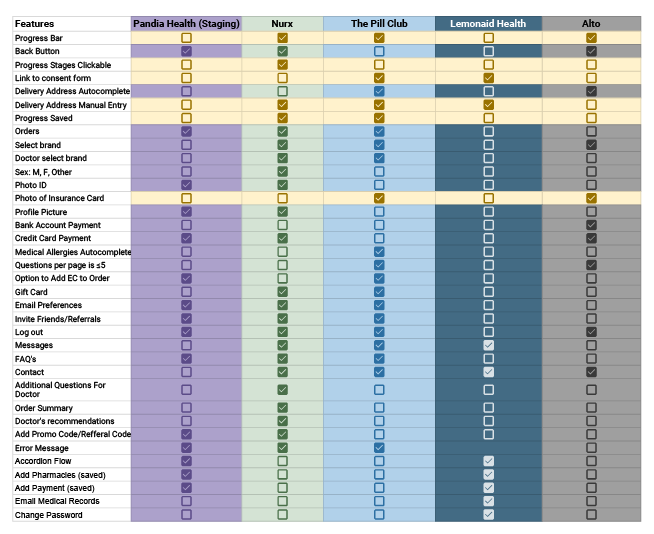 INTERVIEWS + Data FINDINGS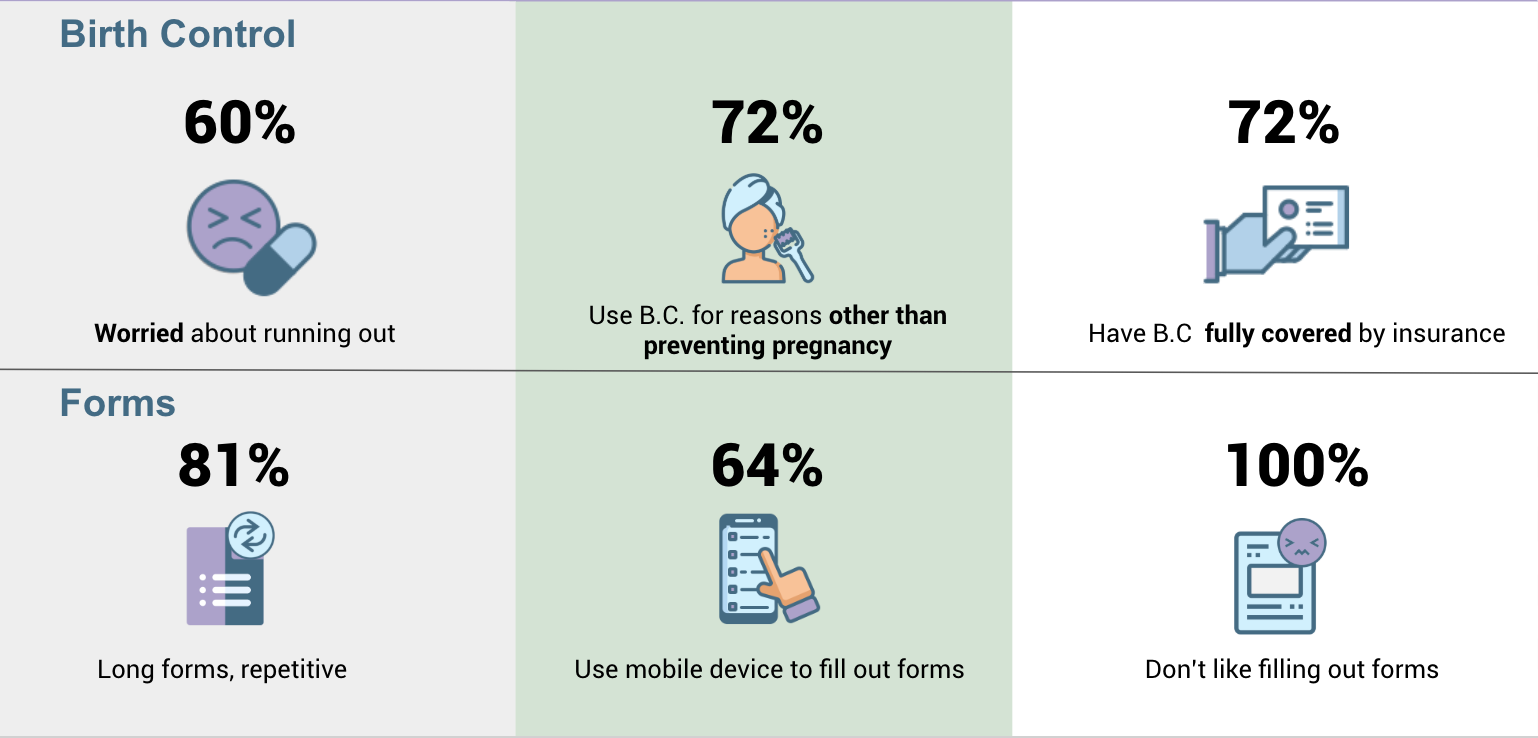 A direct quote from an interviewee
"Frustrated. I feel like sometimes forms will have fields that are not clear."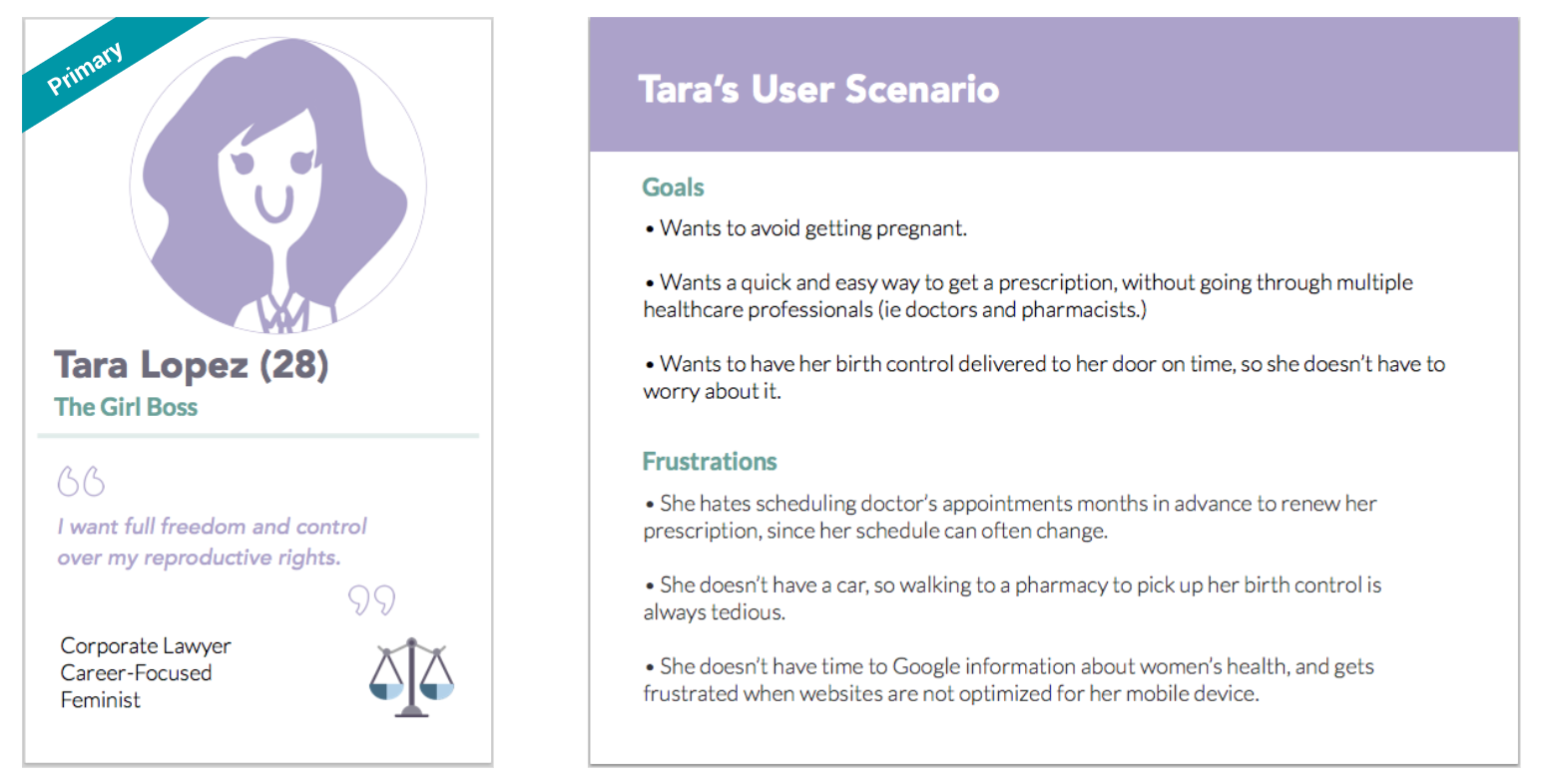 Tara is
hesitant
to sign up with Pandia due to the homepage's
confusing content
, and form's confusing questions, tedious format, unintuitive user interface, and intimidating clinical language.
By
designing a well-presented homepage
and creating a form with clear questions, a concise format, a progress bar, and a personable and supportive language, Tara will feel confident in completing her sign-up with Pandia Health.
It was presented to the client and stakeholders for Dr. Sophia Yen herself to state, "I'm floored." They were grateful for the work we created and we were happy to have had the chance to provide a solution in women's health.